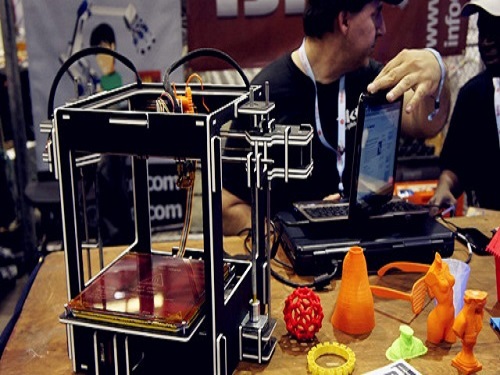 3D printing using printers and digital models has been around for decades, but some industries include the oil and gas industry. 3D p.......
At the State Council Executive Meeting on December 2nd, Premier Li Keqiang clarified a "hard task" to related departments: By 2020, ultra-low emission and energy-saving renovation of coal-fired units will be implemented, and the backward production capacity and non-compliance w.......
On November 15, 2015, the Twelfth China Imported Automobile High-Level Forum organized by China National Machinery Industry Corporation and the China Automobile Dealers Association was held in Beijing. At the forum, Meng Qiu, deputy director of the Department of Tran.......
Recently, Lifan Holdings' wholly-owned subsidiary, Panda Automobile, officially opened the new energy vehicle time-sharing business. The first batch of vehicles that were invested in time-shared leases were Lifan pure electri.......
On November 24, 2015, the official website of the Eurasian Economic Commission issued an announcement on the anti-dumping finals of Chinese truck tires and decided to impose anti-dumping duties of 14.79%-35.35% on truck tires imported from China for .......
At the "National Tire and Related Industry Operation and Export Work Conference" held in Shanghai, Wang Mei, a senior tire export trader, was interviewed. She gave her own opinions on the current Chinese tire industry's export, marketing model and overseas constructio.......
The mobile crushing station is a large-scale equipment that combines feeding, crushing, and conveying. Once it is launched, it has been warmly welcomed by many users and is in short supply. Why can the device be sold so hot in the market? The Redstar Machine takes you to find out?
.......
It is reported that no need to add electricity, chemicals, filter materials, only need to add a magical material, you can completely remove harmful aquatic organisms and pathogens in the ballast water. This new type of ship ballast water treatment system may soon be born. .
Rec.......
Recently, the bumpy shared rental car that has always attached importance to the user experience has extended the service dimension to the field of children's travel safety.......
The development and production of slime dryers is the most effective method for the recovery and utilization of coal slime. Therefore, the slime drying industry that has emerged has also seen rapid development. The investment slime drying industry has both huge economic benefits and good s.......