Xiangdian long pump CAP1400 factory pump prototype witnessed by experts>
The prototype of the CAP1400 factory water pump jointly developed by Xiangdian Electric's long pump and the Shanghai Nuclear Engineering Research and Design Institute under the Hunan Electric Power Co., Ltd. (600416.SH) passed the China National Machinery Industry Federation's national experts to witness the development of the project. The electric long pump has passed the national appraisal of the CAP1400 pump and Tianwan nuclear 3rd-axis pump this year, and another result of nuclear power product development.

The project is a national major science and technology special project for large-scale advanced pressurized water reactor nuclear power plants. It was developed in August 2012. The length of the bottom of the prototype pump suction bell to the top of the motor is more than 20 meters. It is the longest vertical long-axis pump in China. The level of technology is leading domestically.

At the prototype test site witness meeting, Zhou Hong, the general manager of Xiangdian Long Pump, led the R&D team to report on the prototype development process and related test reports. Experts from SINA, CGNPC, CNNC, and other single λ witnessed the performance test of prototypes, and reviewed the prototype hydraulic performance tests and 200-hour durability tests. Unanimously agreed that the test results meet the "plant water pump development task book" requirements.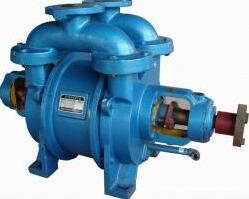 More vacuum pump information is available at China Vacuum Pump Trading Network (/).

HGY5122TYH pothole patch truck comes with a highly integrated, automatic, and reliable design. With an accurate material distribution system, the Road Maintenance Machine is able to determine the volume of material required to repair the road accurately, simply according to the coefficient of loose paving material and the pothole size.

Materials for road repairing are stored and mixed well in the equipment at room temperature. Besides, the MOH material is molded by vibration compactor, with the performance in compactness, anti-deformation, and durability better than that of hot mixed asphalt binder. HGY5122TYH pothole patch truck provides power for the hydraulic system, and can be equipped with devices for cutting, rock drilling, compacting, weeding, pest control, making and snow removal upon request. Main part of the pothole repairing truck employs hydraulic driving and industrial micro-computer control system, making it an ideal choice for various road maintenance projects.

Technical Parameters
Model: HGY5122TYH
Chassis model: ZZ1121G471GE1
Emission standard: Euro V
Aggregate hopper volume: 5m³
Liquid tank volume: 1.2m³
Water tank volume: 1.2m³
Asphalt tank volume: 0.5m³
Max capacity of mixer: 1200kg/min
Dimension: 8280×2400×2970mm (L×W×H)

Main Features
1. The pothole patch truck is capable of dealing with all kinds of emergencies, and repairing small-range road pothole in real time to protect the road against the damage from water
2. It is especially suitable for road repairing projects in bad weather (after rain) in spring and winter, and for emergent road damage
3. The asphalt repairing machine, which repairs road by filling and compacting the pothole, allows for short construction period. It won't be affected by weather and can work at low or high temperature, and in humid environment.
4. Only 3 operators (driver included) are required for accomplishing the repairing job with this machine, and the traffic will be back to normal once the repairing is done
5. Heating treatment for the material is unnecessary
6. The truck is applicable not only in asphalt road, but also in concrete among other roads
7. A continuous and precise material feeding system is available
8. Hydraulic interfaces are set for connection of different devices
9. Hydraulic hammer and road roller are optional
10. High-pressure cleaning and illumination devices are available
11. Double-axle forcible mixing device with special high-abrasion blade
12. Each system is controlled independently; full power for the main truck part; reliable and power supply for the Road Maintenance Truck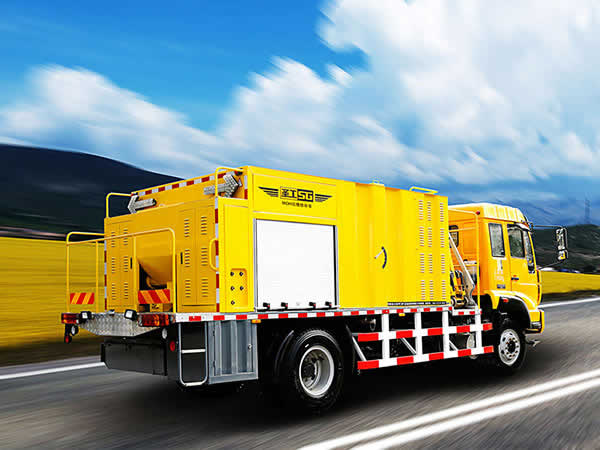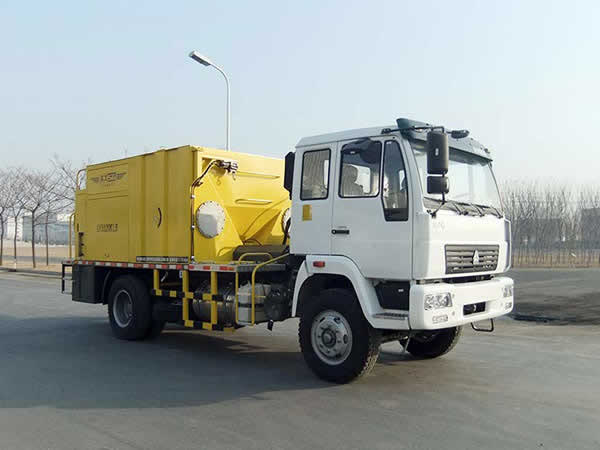 Moh Pothole Cold Patcher,Asphalt Bitumen Sprayer,Asphalt Slurry Paver,Asphalt Bitumen Spreader

Henan Gaoyuan Road Maintenance Equipment Co., Ltd. , https://www.sgroadmachinary.com