Sany Heavy Machinery produced 10018 units in the first half of the year>
On June 30th, witnessed by all employees, Sany Heavy Machinery achieved 10018 small digging for production storage this year. In just six months, it successfully surpassed the annual production in 2016, and the production and sales volume ranked first in the Chinese market. .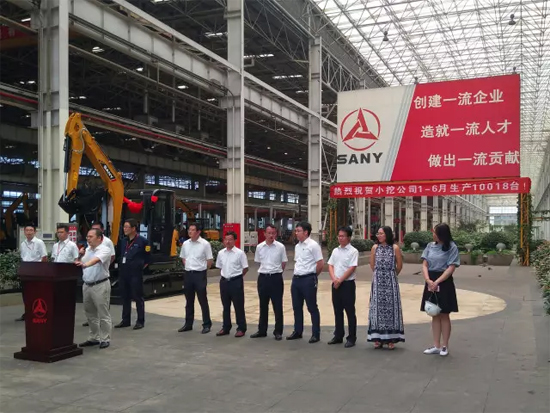 Sany Heavy Machines Co., Ltd


In 2017, the Chinese excavation machinery market continued to prosper, and overall sales have made great progress compared to last year. Data show that from January to June this year, the cumulative sales of excavators nationwide was 75,068 sets, an increase of 100.5% year-on-year. Accumulated sales exceeded the full year of 2016, and half of them were small excavators. As a leader in the industry, SANY is far ahead of the data.

In addition to the market recovery factors, Sanyin's digging and sales volume is also inseparable from the improvement of Sany's smart manufacturing level. According to Tomita Hiroshi, Deputy General Manager of Sanyokoji Small Dig Company, at present, the small-digging company has realized that 80% of welding parts adopt robot welding and material transportation adopts automatic distribution of AGV. Under the same conditions, the output has increased compared to the beginning of the year. 76%, work efficiency has improved greatly.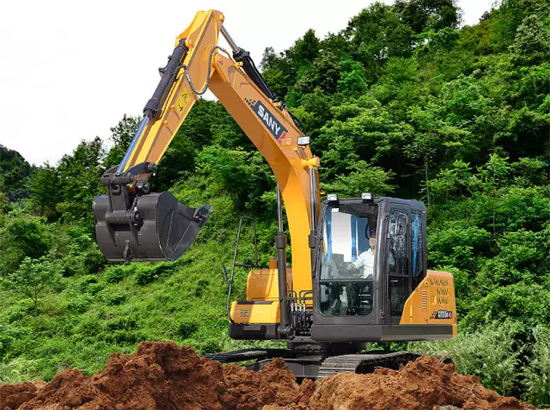 Trinity excavator


In the case of rapid increase in daily output, the quality requirements of Sany Heavy Machinery have never relaxed. Through the early layout, Xiaodi has vigorously improved its quality management system, improved its management, and ensured the high quality of offline equipment.

Professionals said that with the recovery of industry demand, in the second half of 2017, Sany excavator sales are expected to maintain a growth rate of around 50% year-on-year, and will continue to sit steadily on the "top spot" of the domestic excavator market. According to Deng Jinghui, general manager of Sany Heavy Machinery Co., Ltd., Sany will continue to increase the level of smart manufacturing and create the first brand for global digging. (This article is from Trinity)

Related news: Trinity excavator market

Sand Casting, also known as sand molded casting, is a metal casting process characterized by using sand as the mold material. The term "sand casting" can also refer to an object produced via the sand casting process. Sand castings are produced in specialized factories called foundries.

Sand Casting

Metal Casting Sand,Sand Casting,Sand Casting Steel,Sand Casting Set

Jinan Paiwo Engineering Machinery Co.,Ltd , https://www.paiwoforging.com