Case CX300C excavator saves fuel invisibly>
The old man wants to buy an excavator, will you help him choose?
If you have a CASE
You will be rich


Laojiao engaged in high-speed construction for many years


Self-owned loader, bulldozer, grader multiple

Only one less excavator is now taking a new project and deliberately mentioning an excavator.

According to the working condition of the old man, I helped him to conclude that the four-point demand is durable and the basic fuel-efficient life is fundamentally safe and comfortable.

Case CX300C wise choice


Whether it's cutting down the mountain or dumping the earth, the powerful power and heavy-duty design allow the Case CX300C excavator to make a big impact on the old construction site.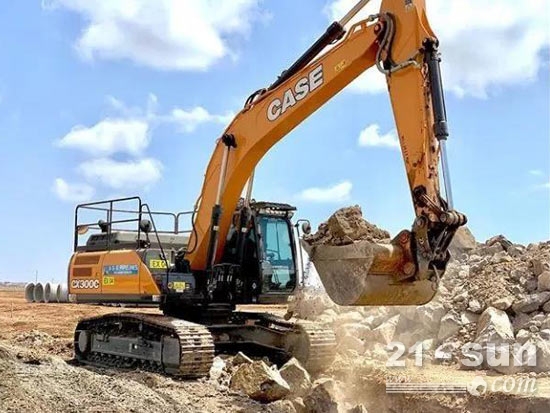 Strong and not losing

On the construction of expressways, the roads in the mountains and the waters meet the water, and always face different working conditions. An excavator with both earth and stone is essential. The Case CX300C excavator is matched with a 6-cylinder inline Isuzu GH-6HK1X with a net power of 212 kW (the maximum net power of the engine of the same class in the industry is 159~200 kW), which easily meets the needs of various earthwork operations.

The Case CX300C offers three operating modes (Auto Advanced Auto Mode, Heavy Heavy Load Mode, Superpower Super Power Mode), which is 5% more powerful than the original model. These three working modes can provide greater digging force, faster turning speed and stronger turning torque. Even in the face of hard rock, it can quickly complete the construction task.

Saving fuel invisible

The Case CX300C excavator that will think about it is invisible.


·Idle speed off


·Pilot pressure control


·Engine speed control


·Automatic energy saving system


·Spool energy saving control system


Under the operation of the intelligent advanced energy management system, the CX300C has passed 5 new fuel-saving functions, which has saved 15% fuel consumption and 5% higher power output than the previous generation B-series models. High efficiency and low consumption, who does not love such a digging machine?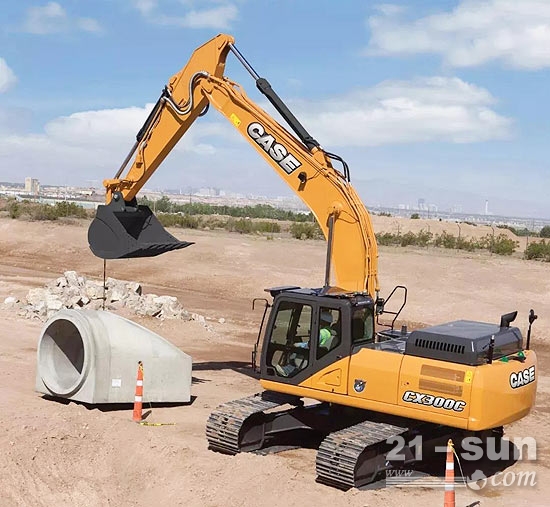 Leather is very reliable

When the excavator is the most handsome, it is on the construction site, stripping rock, crushing, loading, excavating... No one wants his own equipment because of the fault "three days of fishing for two days to dry the net", so the skin is resistant to creation. The great advantage of the Case excavator. Its structural parts such as the lower frame, boom, stick, bucket, track, rail guard, etc. have undergone a variety of enhanced design, excellent reliability and durability make the user praise.

Safe and comfortable, high efficiency

The Case CX300C uses a smaller top beam in the cab, with no overlapping areas on the front window for better visibility. The cab is equipped with a 7-inch LED monitor that not only displays parameters but also monitors information around the device. At the same time, the surveillance camera at the rear of the car can also transmit the operation behind the device to the cab in real time, the operator This information can be used to perform specific operations that optimize fuel efficiency and to ensure operational safety. These intelligent and user-friendly settings will help customers maintain optimal working conditions and improve work efficiency.

Power, fuel consumption, reliability and comfort are excellent. The Case CX300C excavator can not only kill the earthwork in the earthwork, but also meet the needs of the highway construction and other heavy-duty conditions in the highway construction. The best choice for the layout.
Case CX300C excavator, the wisdom of the old man! (This article is from Case Engineering Machinery)

Related News: Case Construction Machinery Excavator

Roller Chain,Elevator Roller Chain,Steel Bush Conveyor Chain,Elevating Conveyor Roller Chain

Quantum Conveying Systems Yangzhou Co.,Ltd. , https://www.quantum-sino.com