The use of sterilizer technology>
Sterilizers have sterilized vegetables, sterilized milk, sterilized juices, and pickles. Although they are sterilizers, they are not equipment. Take the pasteurizer for sterilizing milk, let's take a look at its safe use and technical report.

Safe use of pasteurization sterilization temperature, speed can be set according to process requirements. Smooth operation, made of high quality SUS304 stainless steel. Low noise, beautiful appearance, durable, high-quality sheet, easy to operate. The sterilizer is newly designed based on the absorption and digestion of foreign prototypes. The circulating hot water sterilizing circulating warm water is used for precooling, and then the cooling water spray cooling is used for the three-stage treatment. Sterilization temperature can be arbitrarily set, automatic control, adhere to a constant temperature; ensure sterilization quality. The main body of the equipment is made of high quality stainless steel. Sterilization time is adjustable from 5 to 40 minutes; Sterilization temperature is adjustable from 50 to 99 degrees Celsius and an automatic temperature control device is provided. The sterilization tank is equipped with thermal insulation facilities and temperature compensation devices, which can be customized according to requirements. Effectively ensure the balance of water temperature in the tank to ensure the sterilization effect.

The sterilizer technical requirements for milk should not be boiled or heated too many times. When milk is heated, it takes a series of changes to raise the value. Coking occurs with lactose. When boiled and then heated, the lactose in the milk begins to scorch and gradually decomposes into lactic acid and a small amount of formic acid. The vitamin is also destroyed, and even the color, smell, and taste are reduced. The water level of the transparent level tube should not be lower than the large yellow cap next to it, leaving only a small part of the empty tube, and the milk tank capacity should be at least 10 kg milk.

The sterilizer related reports and product characteristics: such as heat-resistant Bacillus, Clostridium botulinum, Listeria and spores produced, can effectively inhibit Gram-positive bacteria. Under certain conditions, it can also inhibit local gram-negative bacteria; improve food quality and ensure food quality. Extend the shelf life of food; less heat loss after heat treatment; good thermal stability. With the advantages of automatic sterilization temperature control and stepless adjustable sterilization time, it can be widely used in sterilization and cooling of various bottled and canned acidic juice beverages, electrolyte beverages, alcoholic beverages, seasonings and other products.

Animals Puzzle Mat is a educational puzzle mat, a learning tool, and a cushioned play area all rolled into one. The different animals shapes pop out to teach basic animal and color recognition; and the cushioned pieces provide a soft play area, making it perfect for playrooms, nurseries, classrooms, gyms, and more. Made of easy-to-clean EVA foam, the squares stack nicely together for easy transport.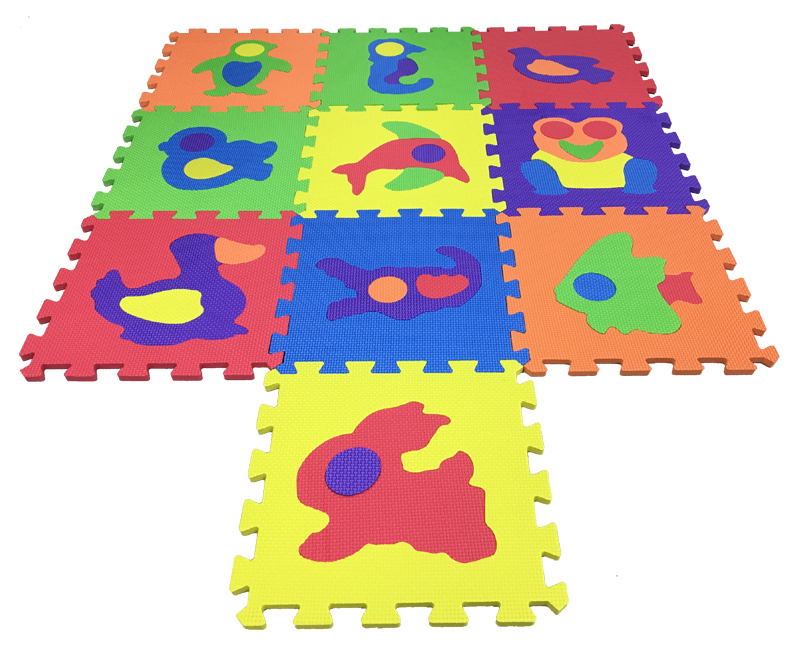 Interchangeable pieces allow kids to develop gross motor skills, hand-eye coordination, and visual sensory growth, large, cushioned, and colorful puzzle pieces are very safe, not only for your children but they also protect your floors against damage.


Animals Puzzle Mat,Eva Puzzle Animal Mat,Baby Animal Puzzle Mat,Puzzle Mat For Kids,Multi Coloured Puzzle Mat,Puzzle Animal Play Mat

Huizhou City Melors Plastic Products Co., Limited , https://www.melorsfoam.com