160ton PVC Pipe Fitting Injection Moulding Making Machine>
Model NO.: 160TON

Computerized: Computerized

Certification: CE, ISO9001:2008

Usage: Pet, PP, PVC, HDPE, LDPE, PC, PA, PS, ABS

Product1: Pet Preform, PE Cap

Product2: PVC Fitting and Connector

Product3: Plastic Chair, Bucket, Vegetable Basket

Product4: Plastic Spoon, Fork,Bowl

Product5: Plastic Bearing Tray

Product6: Plastic Toy

Product7: Plastic Tool

Product8: Plastic Switch, Socket

Power Saving: Servo Type

Trademark: Sky Machine

Transport Package: Non-Fumigation Plywood

Specification: 380ton

Origin: China

HS Code: 84223010
High Efficiency Energy Saving Injection Molding Machine
High Efficiency Energy Saving Injection Molding Machine adopts proportional pressure and flow control, the pressure and the speed can be adjusted, stable movement curve and gentle shock, the computer is imported from Industry family.The LCD displaying screen with high clarity has Chinese and English language to use.Close-loop PID temperature control with the advantage of high precision.The operating table of the injection moulding machine have two safety, one is machine safety, another is electrical safety, that ensures the operators's safety.

Clamping Unit
5-point twin toggle clamping system by modular optimization software designing.Strong clamping with rapid and stable, tomeet the strict clamping condition.
Mould height adjustment by hydraulic driven gear system with rapid and stable.
Automatic mould height adjustment as per the setting clamping force(optional).

Injection Unit
BaIanced double injection cylinder technology makes screw to have evenly distributed force during fast injection,
Five_star Hydraulic motor with big torque,
Ensure the excellent plastic molding condition.
Research and develop different screws according to difierent iniection condition, suitable for the progressive demand and greatly improve the injection quality.

Control Unit
Imported computer special for Injection Molding Machine with multiple functions and precise control processing.
World famous electrical components and high quality circuit hardware with stable and reliable running.
High Efficiency Energy Saving Injection Molding Machine:
1) LCD computer control with big display screen
2) Hydraulic double proportional valve
3) Hard chrome plated high tensile strength steel tie bars
4) Generous space for fitting large moulds
5) Large opening stroke
6) Two position transducers to control Clamping and Injection
7) Four stages of injecting, independent velocity and pressure control
8) Hydraulic mould height adjustment device
9) Screw cold-start prevention device
10) Melt decompression control
11) Screw back pressure control
12) Multiple hydraulic ejection
13) Differential high speed clamping
14) Centralized lubrication system
15) Low pressure mould protection device
16) Mechanical safety interlock
17) Double electrical safety interlock
18) Oil return filter
19) Oil tank with inner stainless steel container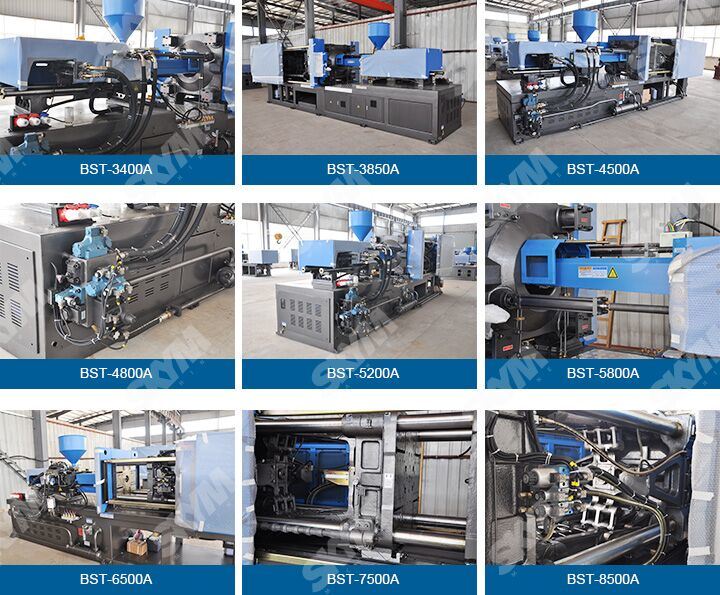 Technical Parameters
| | | | | | | | | |
| --- | --- | --- | --- | --- | --- | --- | --- | --- |
| Model | Clamp tonnage (KN) | Ejector tonnage (KN) | Heat power(KN) | Max.Pump pressure (MPA) | Pump motor power(kw) | Machine dinension(m) | Machine weight(t) | Oil tank capacity(L) |
| BST-1000A | 1000 | 50 | 7.6 | 16 | 11 | 4.3*1.5*1.6 | 3.4 | 180 |
| BST-1320A | 1320 | 50 | 8.2 | 16 | 13 | 4.5*1.6*1.7 | 3.9 | 200 |
| BST-1400A | 1400 | 50 | 8.2 | 16 | 13 | 4.8*1.6*1.7 | 4.2 | 220 |
| BST-1650A | 1650 | 70 | 8.2 | 16 | 15 | 5.0*1.6*1.7 | 5 | 250 |
| BST-1800A | 1800 | 70 | 11 | 16 | 15 | 5.3*1.6*1.75 | 5.5 | 250 |
| BST-2050A | 2050 | 70 | 11.6 | 16 | 17 | 5.4*1.6*1.75 | 6 | 270 |
| BST-2300A | 2300 | 70 | 11.6 | 16 | 18.5 | 5.7*1.8*2.0 | 6.5 | 300 |
| BST-2600A | 2600 | 70 | 15.5 | 16 | 25 | 6.1*1.7*1.8 | 8 | 350 |
| BST-3000A | 3000 | 80 | 15.5 | 16 | 25 | 6.5*1.8*1.8 | 9 | 370 |
| BST-3400A | 3400 | 80 | 17.5 | 16 | 30 | 6.7*2.0*1.9 | 10.8 | 400 |
| BST-3850A | 3850 | 80 | 17.5 | 16 | 30 | 7.0*2.2*2.0 | 11.5 | 400 |
| BST-4500A | 4500 | 85 | 20.5 | 16 | 37 | 7.3*2.3*2.4 | 13.8 | 450 |
| BST-4800A | 4800 | 125 | 23.4 | 16 | 40 | 8.3*2.2*2.2 | 16.2 | 600 |
| BST-5200A | 5200 | 125 | 28.1 | 16 | 43.5 | 8.6*2.2*2.25 | 20 | 750 |
| BST-5800A | 5800 | 125 | 28.1 | 16 | 48.5 | 8.75*2.2*2.3 | 21.8 | 850 |
| BST-6500A | 6500 | 6500 | 37.1 | 16 | 55 | 9.2*2.2*2.4 | 26 | 1000 |
| BST-7500A | 7500 | 1800 | 40.9 | 16 | 67 | 10.7*2.3*2.7 | 38 | 1200 |
| BST-8500A | 8500 | 180 | 42.5 | 16 | 74 | 11*2.4*2.75 | 45 | 1300 |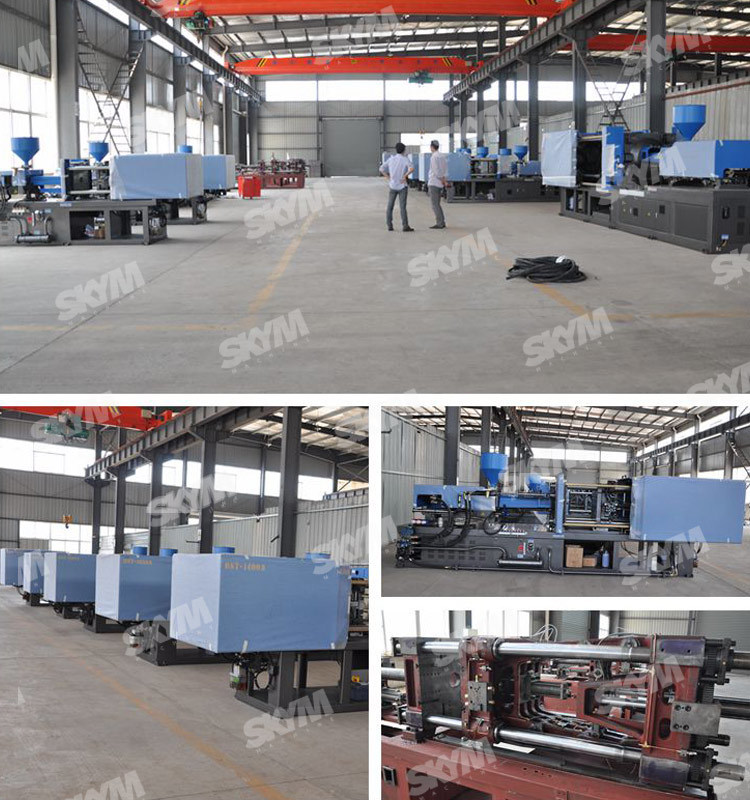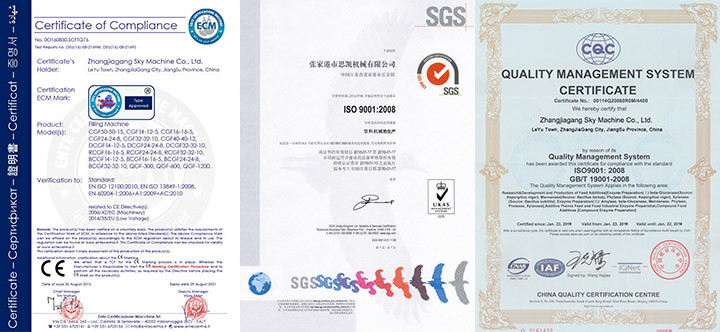 Welcome you to contact with me

Tel:0086-512-58905519Â Â Fax:0086-512-58905519

Mobile phone:008615262319373

Website:Www.Sky-machine.COM

Sky-machine.En.Made-in-China.Com

Fired Furnace,Vacuum Gas Fired Furnace,Pit Type Vacuum Furnace,Pit Type Gas Carburizing Furnace

Huzhou Zhongke Furnace Industry Technology Co., Ltd , https://www.zkfurnace.com