Coning Tool Kit /Threading Kit with Case for 1/4, 3/8, 9/16 High Pressure Tube>
Model NO.: YH-B-5077-2

Type: Three-Axis

Max Operating Pressure: 60 K Psi Pressure

Weight: 86kg

Name: Waterjet Intensifier

Materials: 600000 Psi Water Jet Pump

Trademark: YH-DOUBLE INTENSIFIER PUMP

Transport Package: Wooden Box

Specification: standard model with Flow

Origin: China Shanghai

HS Code: 8401200000

Model NO.: YH-B-5077-2

Type: Three-Axis

Max Operating Pressure: 60 K Psi Pressure

Weight: 86kg

Name: Waterjet Intensifier

Materials: 600000 Psi Water Jet Pump

Trademark: YH-DOUBLE INTENSIFIER PUMP

Transport Package: Wooden Box

Specification: standard model with Flow

Origin: China Shanghai

HS Code: 8401200000

Product Description:
Coning kit /threading kit with case for 1/4 ,3/8,9/16 high pressure tube 
Shanghai Yuan Hong water jet spare parts
Name
Coning kit /threading kit with case for 1/4 ,3/8,9/16 high pressure tube  
Code
 YH-B-5077-2
Warranty
1 year (Non-consumable parts)
Features
High Accuracy and longer working life
After-service
24 hours online technology supply for the all machine's life
 
| | | | |
| --- | --- | --- | --- |
| Item  | Name  | Code  | Quantity |
| 1 | Â BUSHINGÂ GUIDE 3/8 | YA-3401 | 1 |
| 2 | Â BUSHINGÂ GUIDE 1/4 | YA-3400 | 1 |
| 3 | THREADINGÂ DIE 3/8 | YA-3398 | 1 |
| 4 | THREADINGÂ DIE 1/4 | YA-3397 | 1 |
| 5 | HANDLE | YA-3396 | 1 |
| 6 | Â CONINGÂ TOOL | Â  | 1 |
| 7 | COLLET 1/4 | YA-14345-2 | 1 |
| 8 | COLLET 3/8 | YA-14345-3 | 1 |
| 9 | CUTTINGÂ LUBE | YA-14345-5 | 1 |
| 10 | TOOLÂ BIT/BLADE 1/4 | YA-14345-6 | 1 |
| 11 | TOOLÂ BIT/BLADE3/8 | YA-14345-7 | 1 |
| 12 | DEBURRINGÂ TOOL | YA-14345-9 | 1 |
| 13 | CASE | YA-14345-10 | 1 |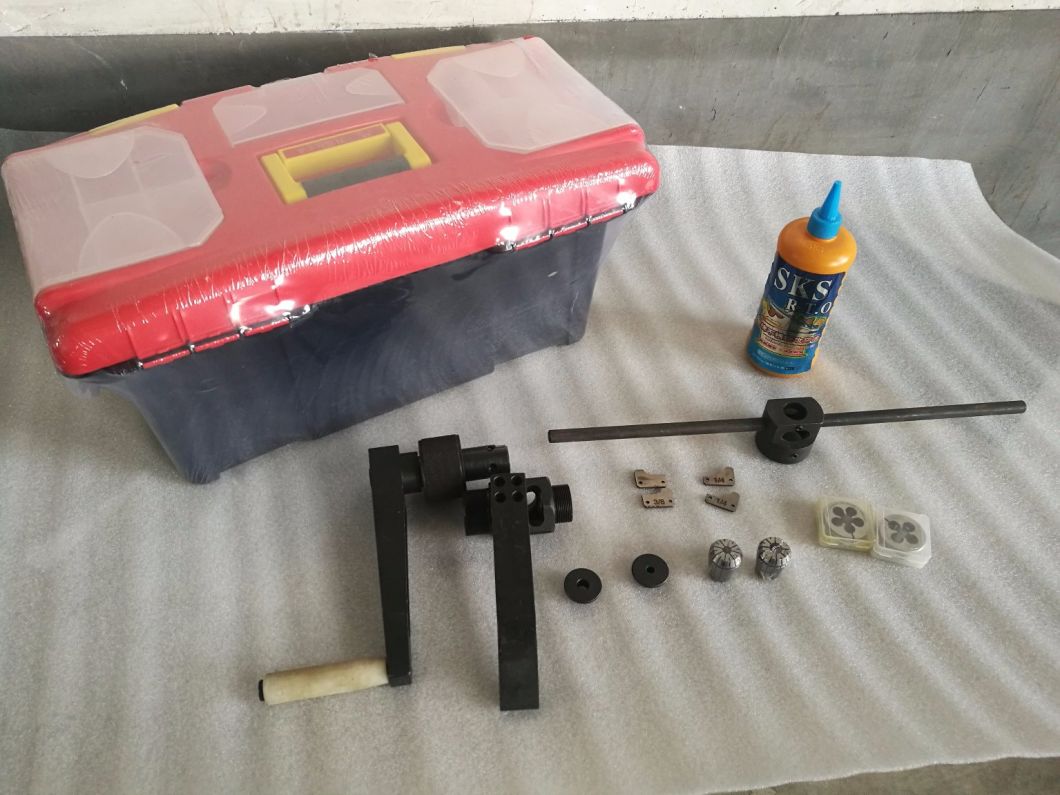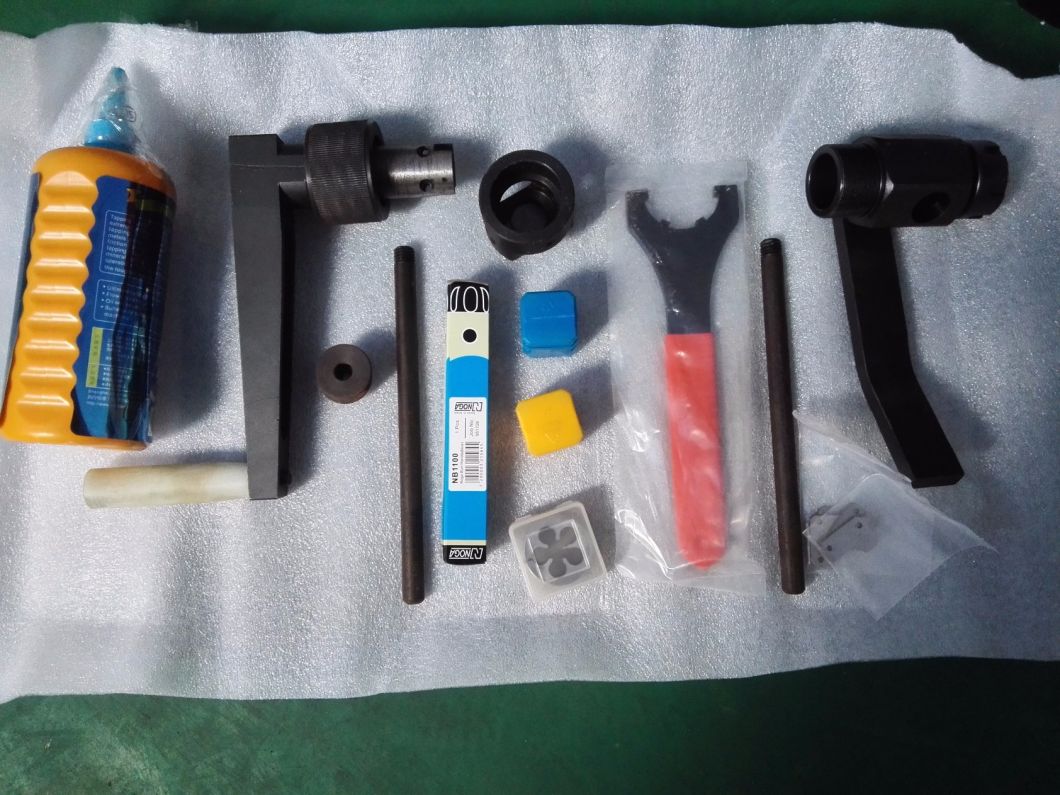 Advantages & Versatility:
Our CNC waterjet cutting system allows us to handle intricate and unique jobs with exceptional quality done right, every time.With more than 10 years of management experience in custom manufacturing,Shanghai Yuan Hong Waterjet  is the right choice for your projects, both small and large. We have served many industries including military, aerospace, marine, consumer products and completed projects for commercial, industrial and residential applications. Materials that we have cut include glass, metal, rubber, wood, natural and man-made stone, resilient flooring material, carpeting, and many others.For a quality job done right there is only one choice.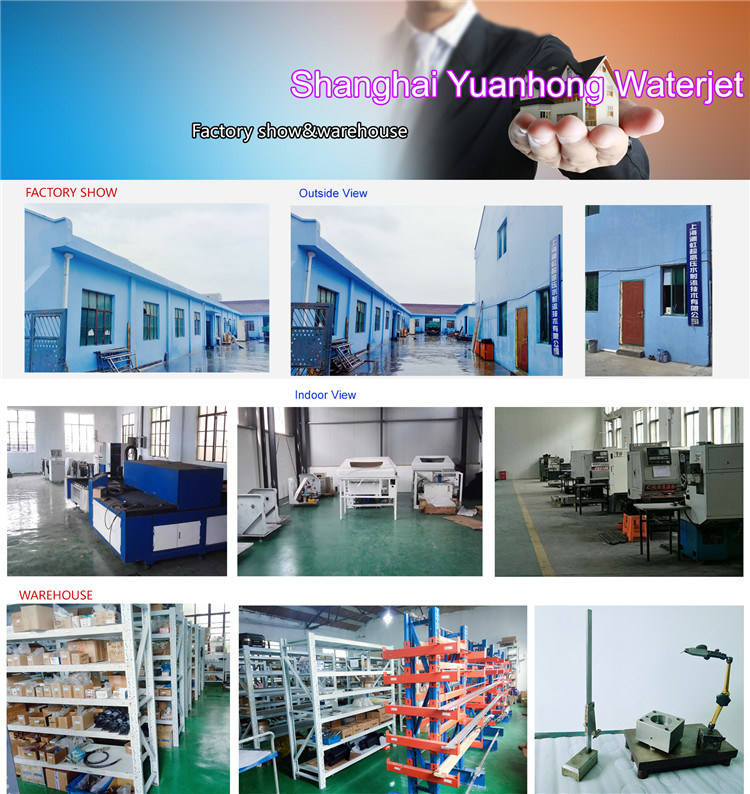 Find us by:
granite tile cutting machine 
water jet cutting machine 
CNC water jet cutting 
granite cutting machine 
water cut machine
tile cutting machine 
cnc granite cutting machine
tile machine
water jet cutting machines prices
China marble cutting machine
water jet machine price
water jet tile cutting machine
cut tile machine
CNC water jet cutting machine price  
CNC water cutting machines 
granite machine 
granite cutting machine prices 
water jet machine price
water machine 
water jet granite cutting machine 
granite cnc machine 
marble cutting machine price 
stone tiles cutting machine 
granite tile cutting machine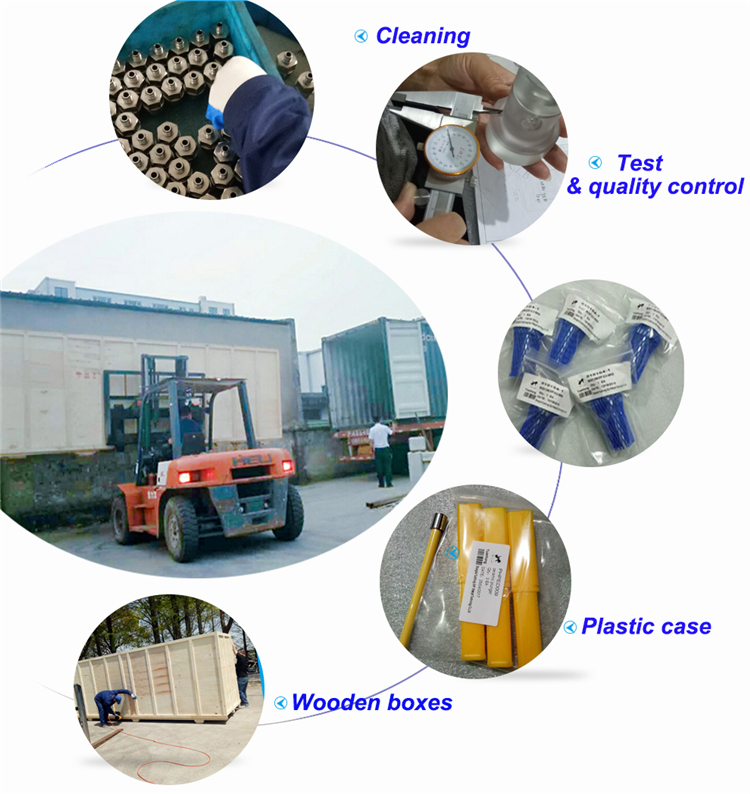 1, What materials can a waterjet cut ?
Carbon Fiber-Reinforced Plastics    Glass-Reinforced Plastics
Carbon Steel   Stainless Steel   Hardened Tool Steel   Alloys of All Types
Aluminum Titanium Copper Glass Stone Concrete Ceramics Rubber
2, How thick will a water jet  cut?         
In our waterjet test cutting lab, we've cut metals as thick as 20", including 15" titanium.  
As a matter of practicality, some shops limit metal cutting with abrasive waterjet to around 5-6".
But we've seen plenty of examples of much thicker cutting, especially for exotic materials or for
 thick materials that must be cut to near net shape with no Heat Affected Zone
3,Positioning accuracy vs. tolerance
    Waterjets can make parts to very tight tolerances and today some machines can create parts with a tolerance of as small as  ± 0.001″ (0.025 mm), although ±0.002″ (0.05 mm) is perhaps more realistic
 in most cases. A machine that can position the cutting head to within 0.001″ (0.025 mm) might still produce parts accurate to only 0.005″ (0.12 mm).
4, what are the differences between pure waterjet and abrasive jet cutting ?
A water jet cutter, also known as a water jet or waterjet, is an industrial tool capable of cutting a wide variety of materials using a very high-pressure jet of water, or a mixture of water and an abrasive substance. The term abrasive jet refers specifically to the use of a mixture of water and abrasive to cut hard materials such as metal or granite, while the terms pure waterjet and water-only cutting refer to waterjet cutting without the use of added abrasives, often used for softer materials such as wood or rubber.
5 .what is the working pressure range of a water jet cutting machine ?
We can supply three type working pressure high pressure pump ,their working pressure from 50000 psi -60000 psi ,max pressure can up to 60000 psi -87000 psi .
6 what included in a whole set waterjet cutting machine ?
One full set of machine consists of cnc controller,worktable ,pump ,abrasive delivery system .
other options : chiller abrasive removal system,cooler, water soften unit

Product Description:
Coning kit /threading kit with case for 1/4 ,3/8,9/16 high pressure tube 
Shanghai Yuan Hong water jet spare parts
Name
Coning kit /threading kit with case for 1/4 ,3/8,9/16 high pressure tube  
Code
 YH-B-5077-2
Warranty
1 year (Non-consumable parts)
Features
High Accuracy and longer working life
After-service
24 hours online technology supply for the all machine's life
 
| | | | |
| --- | --- | --- | --- |
| Item  | Name  | Code  | Quantity |
| 1 | Â BUSHINGÂ GUIDE 3/8 | YA-3401 | 1 |
| 2 | Â BUSHINGÂ GUIDE 1/4 | YA-3400 | 1 |
| 3 | THREADINGÂ DIE 3/8 | YA-3398 | 1 |
| 4 | THREADINGÂ DIE 1/4 | YA-3397 | 1 |
| 5 | HANDLE | YA-3396 | 1 |
| 6 | Â CONINGÂ TOOL | Â  | 1 |
| 7 | COLLET 1/4 | YA-14345-2 | 1 |
| 8 | COLLET 3/8 | YA-14345-3 | 1 |
| 9 | CUTTINGÂ LUBE | YA-14345-5 | 1 |
| 10 | TOOLÂ BIT/BLADE 1/4 | YA-14345-6 | 1 |
| 11 | TOOLÂ BIT/BLADE3/8 | YA-14345-7 | 1 |
| 12 | DEBURRINGÂ TOOL | YA-14345-9 | 1 |
| 13 | CASE | YA-14345-10 | 1 |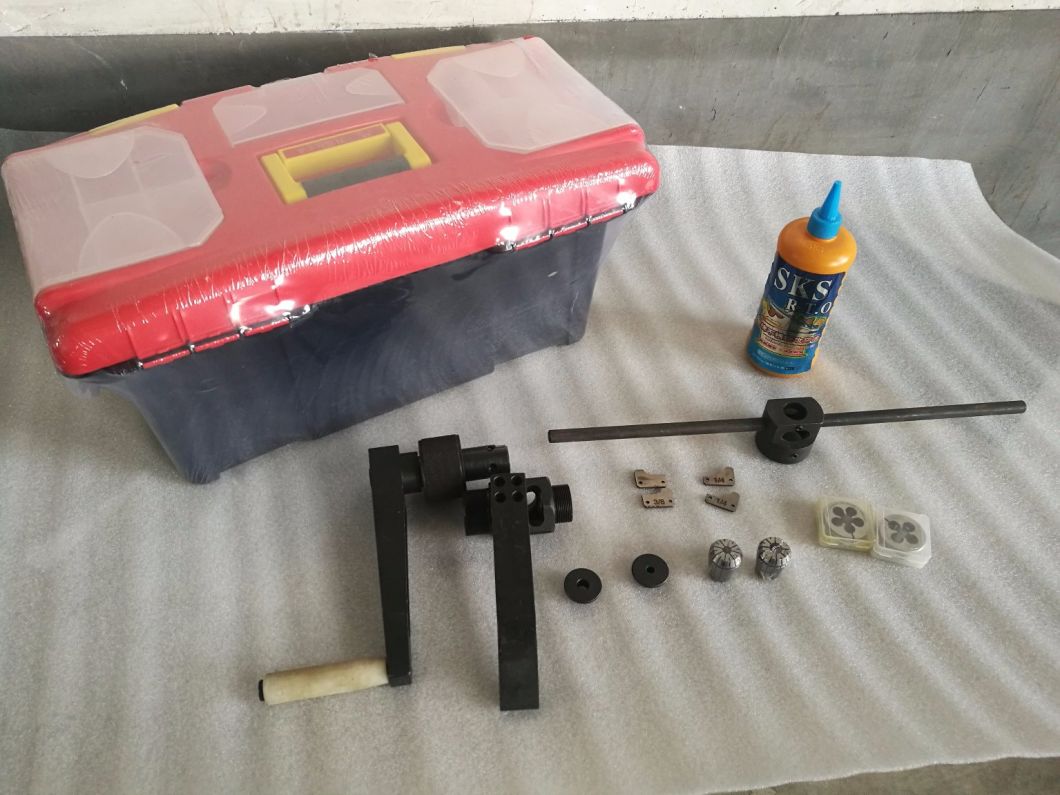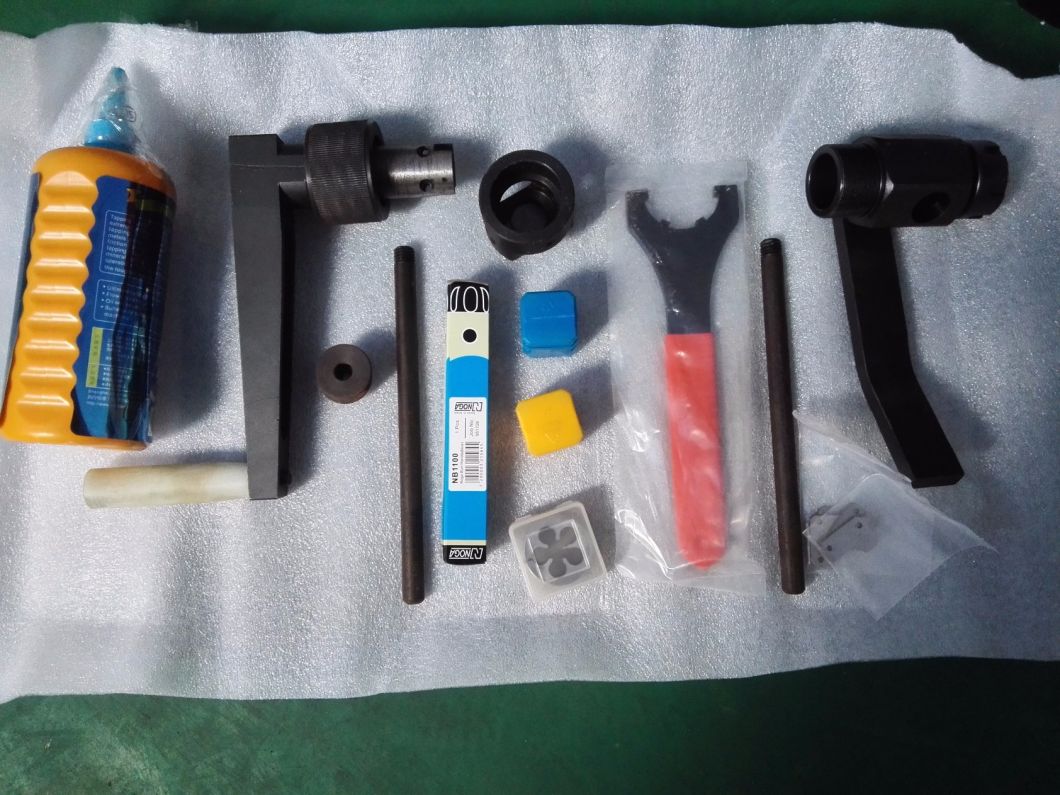 Advantages & Versatility:
Our CNC waterjet cutting system allows us to handle intricate and unique jobs with exceptional quality done right, every time.With more than 10 years of management experience in custom manufacturing,Shanghai Yuan Hong Waterjet  is the right choice for your projects, both small and large. We have served many industries including military, aerospace, marine, consumer products and completed projects for commercial, industrial and residential applications. Materials that we have cut include glass, metal, rubber, wood, natural and man-made stone, resilient flooring material, carpeting, and many others.For a quality job done right there is only one choice.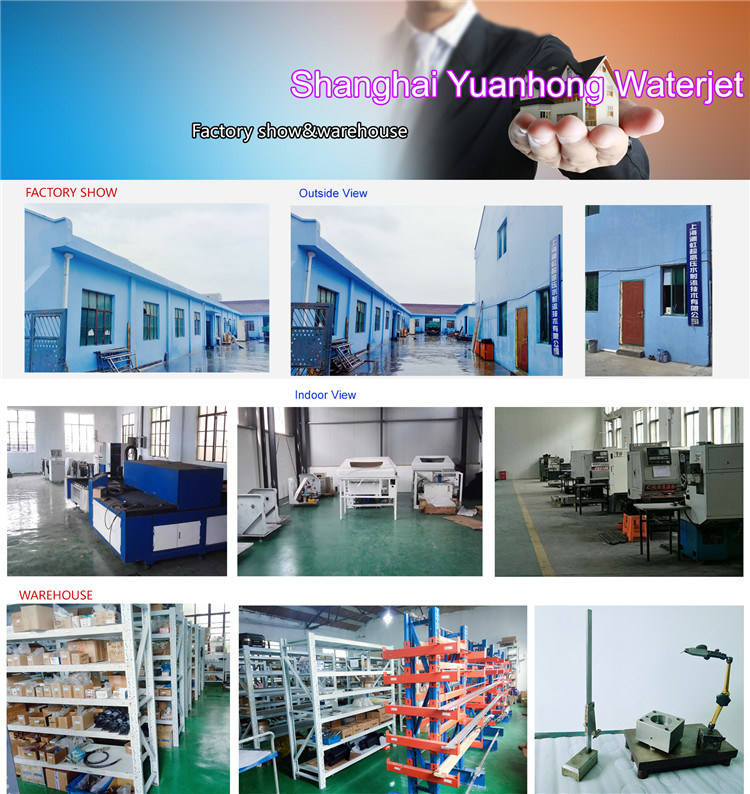 Find us by:
granite tile cutting machine 
water jet cutting machine 
CNC water jet cutting 
granite cutting machine 
water cut machine
tile cutting machine 
cnc granite cutting machine
tile machine
water jet cutting machines prices
China marble cutting machine
water jet machine price
water jet tile cutting machine
cut tile machine
CNC water jet cutting machine price  
CNC water cutting machines 
granite machine 
granite cutting machine prices 
water jet machine price
water machine 
water jet granite cutting machine 
granite cnc machine 
marble cutting machine price 
stone tiles cutting machine 
granite tile cutting machine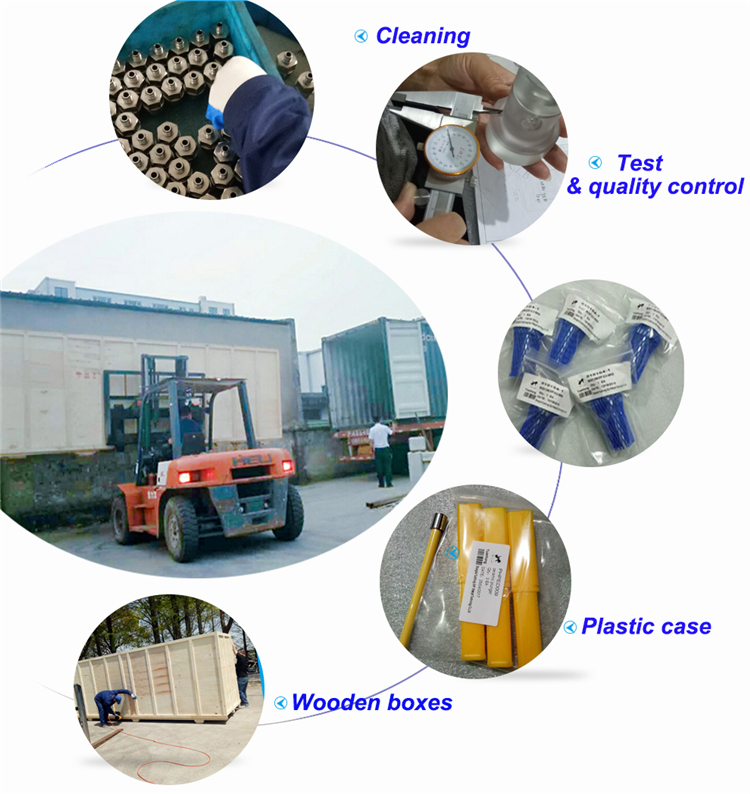 1, What materials can a waterjet cut ?
Carbon Fiber-Reinforced Plastics    Glass-Reinforced Plastics
Carbon Steel   Stainless Steel   Hardened Tool Steel   Alloys of All Types
Aluminum Titanium Copper Glass Stone Concrete Ceramics Rubber
2, How thick will a water jet  cut?         
In our waterjet test cutting lab, we've cut metals as thick as 20", including 15" titanium.  
As a matter of practicality, some shops limit metal cutting with abrasive waterjet to around 5-6".
But we've seen plenty of examples of much thicker cutting, especially for exotic materials or for
 thick materials that must be cut to near net shape with no Heat Affected Zone
3,Positioning accuracy vs. tolerance
    Waterjets can make parts to very tight tolerances and today some machines can create parts with a tolerance of as small as  ± 0.001″ (0.025 mm), although ±0.002″ (0.05 mm) is perhaps more realistic
 in most cases. A machine that can position the cutting head to within 0.001″ (0.025 mm) might still produce parts accurate to only 0.005″ (0.12 mm).
4, what are the differences between pure waterjet and abrasive jet cutting ?
A water jet cutter, also known as a water jet or waterjet, is an industrial tool capable of cutting a wide variety of materials using a very high-pressure jet of water, or a mixture of water and an abrasive substance. The term abrasive jet refers specifically to the use of a mixture of water and abrasive to cut hard materials such as metal or granite, while the terms pure waterjet and water-only cutting refer to waterjet cutting without the use of added abrasives, often used for softer materials such as wood or rubber.
5 .what is the working pressure range of a water jet cutting machine ?
We can supply three type working pressure high pressure pump ,their working pressure from 50000 psi -60000 psi ,max pressure can up to 60000 psi -87000 psi .
6 what included in a whole set waterjet cutting machine ?
One full set of machine consists of cnc controller,worktable ,pump ,abrasive delivery system .
other options : chiller abrasive removal system,cooler, water soften unit

1.New HD 1024X600 capacitive touch screen is a double din car dvd: The same touch screen found on your smart phone,more responsive than ever,Bulit-in WIFI hotspots sharing:easy and seamless internet access for you to browser the internet, watch online videos, check your mail, play games, download apps, or even navigation with free online maps.




2.Cost-effective with free online maps: You can easily access different online maps such as Google map, IGO, Sygic and Waze map for free. With Google map, you can get the most accurate and up-to-date routes, live traffic data and more. Find your way around has never been faster and easier.Support easy-connected feature: Compatible with android smartphones and devices, the easy-connected feature enables mutual control between your smartphone and car head uni. You can simply connect and synchronize your smartphone to the uni via USB, with no additional software required.




3.This series can fit other hyundai car:AZERA 2011-2012 /Grandeur 2011-2012/Grandeur HG 2011-2012/HG 2011-2012/I55 2011-2012 /SONATA 2011-2013/SONATA 2015-2016/Verna /Accent /Solaris 2011-2012/2016 H1/H1 2011-2012 /I40 2011-2014/I30 2011-2014/TUCSON / IX35 2009-2013/SANTA FE 2006-2011/Elantra / Avante / I35 2011-2013 /Veloster 2011-2013/I20 2014-2015/I10 2014-2015/IX25 2014-2015.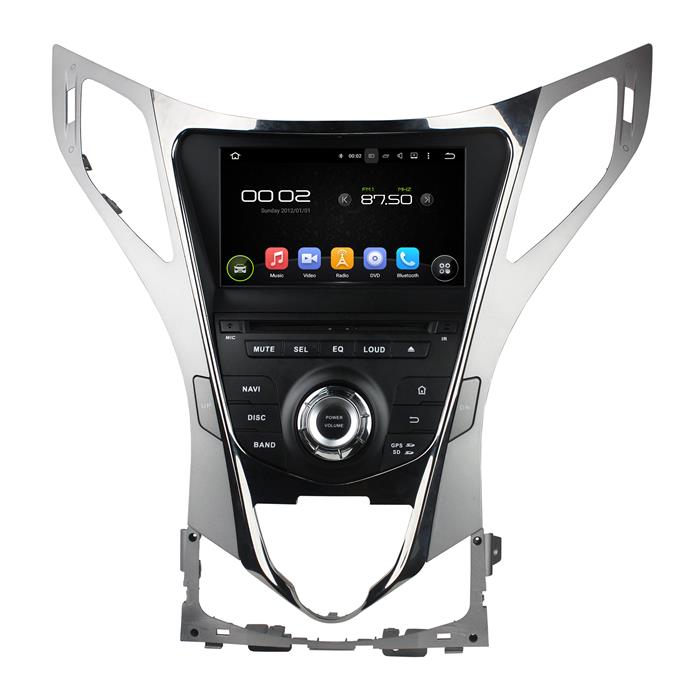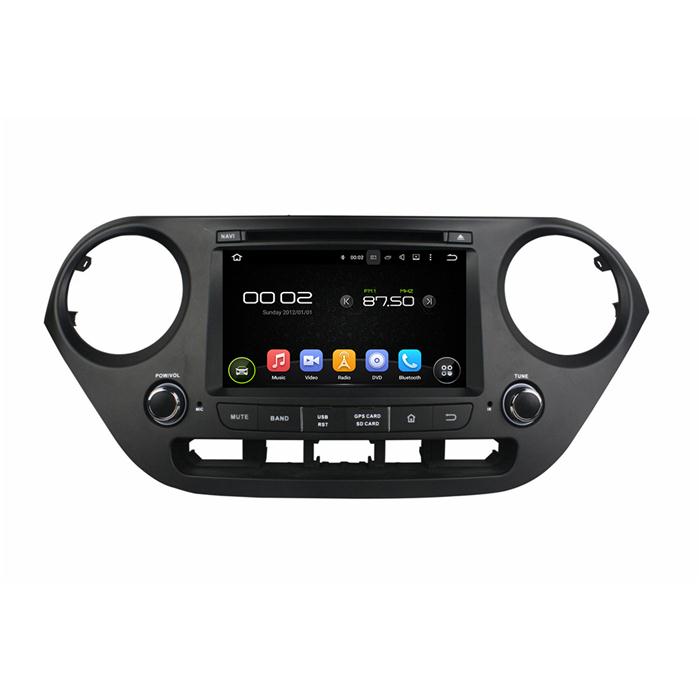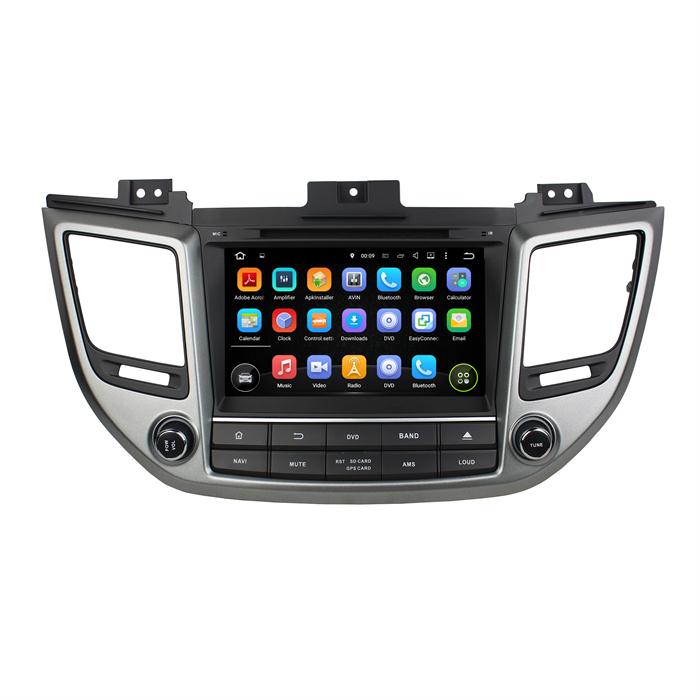 Hyundai Android Car Dvd,Hyundai Android 4.4 Car Dvd,Hyundai Android 5.1 Car Dvd,Hyundai Android 6.0 Car Dvd

SHEN ZHEN KLYDE ELECTRONICS CO., LTD , https://www.szklyde.com